Autocorrect Remover for online word processing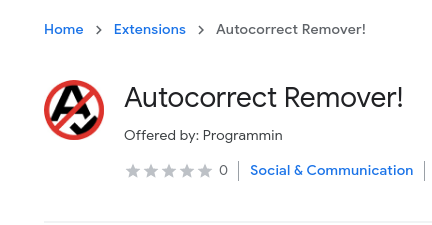 An autocorrect remover designed to make writing online not make auto correcting so easy - asks user to correct it themselves rather than changing it in two clicks.
With lots of folks learning online now, even English class, this could be not great for learning, people don't learn what words they are misspelling. Especially with Google docs auto correcting or showing the word and not letting you think about and re type it… and other systems doing the same, auto correcting or trying to say what you should type (with a tab… MS outlook online…)
Overview here with some programming notes here.